Polygon reaches $75K active user growth as dapps continue to shine. MATIC also was a star performer and the data from DappRadar shows that there's an uptick in Polygon-based decentralized applications as we can see in our latest altcoin news.
the data from DappRadar shows a number of metrics worth calling out with regards to the second-layer solution to ETH as it starts with calling out $1 billion in value flows via their layer 2. The materials noted that the top 10 Polygon dapps interacted with about 75,000 active user wallets in a week. In the past month, Polygon tracked dapps on DappRadar which increased from 61 to 93 of those fall in DeFi and exchange categories.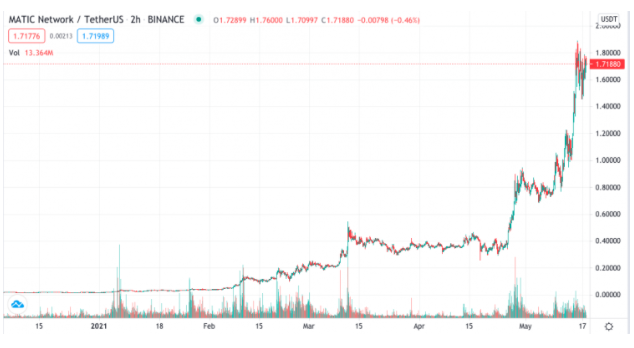 $MATIC has been performing exceptionally well this year Source MATIC-USDT on TradingView.com
As the materials pointed out, there are a couple of sticking points for Polygon that are the main drivers for a new emergence like low gas fees, fast transactions, etc. It is not surprising to see ETH-based ecosystems like Matic bring more advantages to the table. Major pitch points include validation system security, scalability by joint PoS consensus and Heimdall architecture as well as Pos Chain Plasma. Other competitors include Polkadot, Cosmos, and Avalanche.
Polygon's leading dapps in DeFi include Paraswap, Aave, and QuickSwap. Aave made the expansion over to Polygon a few months ago while QuickSwap reported a 210% user increase over the past week with a 240% increase in transactions over the same timeframe. MATIC performed well during recent times where many mainstay crypto's saw pullbacks in what users described as the DeFi summer. Projects and platforms continue assisting MATIC with the recent growth. The partnerships include Maker and Decentraland and the recent platform support includes Binance and Coinbase. The team also announced Tether and USDC integration while other engagements taking place as well like the COVID 19 test verification by the government of India.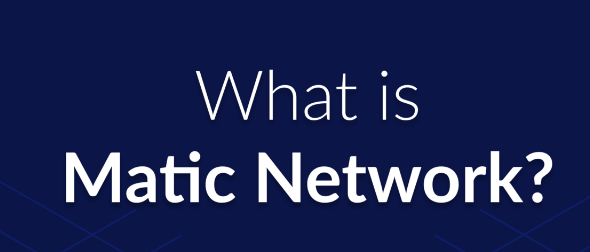 MATIC did saw some amazing growth but Defi is undergoing a radical transformation as well. MATIC launched in 2017 and moved to mainnet by the end of the year so its network went through the Polygon rebranding a few months ago. Polygon reaches a new milestone and now MATIC surpassed the $11 billion market cap and cracked the top 25 of the top coins per market cap.
Source: Polygon Reaches $75K Active User Growth: Report