The USDC creator Circle raised $440 million in new funding round and the cash coming from high-profile backers like FTX and Digital Currency Group as we can see more in our latest crypto news.
Crypto payments company circle announced that it raised $440 million in a funding round. The USDC creator behind USDC stablecoin said that the cash came from top investors including Fidelity Management and Research Compay, Digital Currency Group, and FTX according to the report:
"With powerful backers who are committed to our mission and vision, we will redouble our efforts to expand into new markets, continue driving fundamental technology innovation and grow our team."
The company added that the money will be used to expand on the market and further growth. A spokesperson said:
"We're seeing customer demand around the world and to support accelerated growth we plan investments in every region."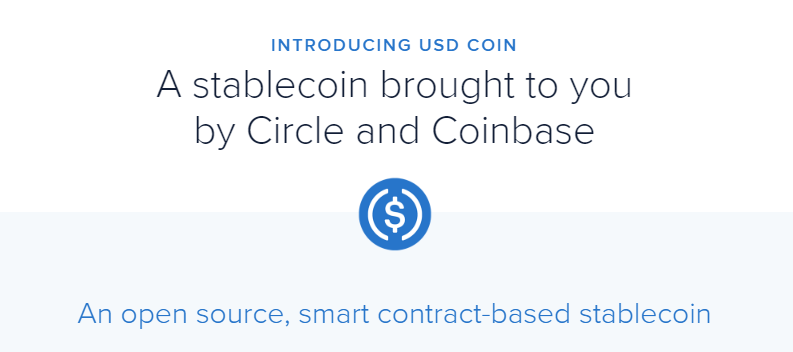 Circle works to help online businesses adopt stablecoins and to send payments and along with Coinbase, the first public crypto exchange, the company launched USDC back in 2018 and since attracted top talent in the payments industry including the ex-executive vice president of Facebook-Diem.
As reported recently, The platform is now offering the users an opportunity to conduct transactions and to trade against other crypto assets as well without having to worry about transaction fees. With the value of ETH and BTC rising, many blockchain protocols using ERC20 tokens on the ETH infrastructure are faced with increased GAS fees that are leading to scenarios where people pay a lot more than the transaction value in fees. The rising popularity of DeFi applications on the blockchain contributed to the increased network congestion which causes delays in the transaction settlements.
With cryptocurrencies being known for their price volatility, a lot of crypto users prefer to shield a portion of the assets in stablecoins. however, with most of these stablecoins are based in the ERC20 tokens, they are affected by high transaction fees and the settlement times with the introduction of USDC and USDT allowing the users to enjoy the benefits offered by the ERC20 counterparts with a fraction of the cost.USDC exploded over the past year and its market cap approaching $3 billion.

As the USD coin boomed and become the world's second-biggest stablecoin, Circle is trying to maintain momentum. The digital asset company behind the USDC stablecoin in a collaboration with Coinbase, announced plans today for the new-high yield accounts along with the APIs that allow businesses to set them up for their own customers.
Source: USDC Creator Raised $440 Million In Funding Round: Report